Sisters in Crime – Heart of Texas Chapter strives to bring interesting and educational presentations to our members. Our meetings are free and open to the public unless otherwise noted. Below is a list of past meetings and a summary of what you missed! If you would like to attend a current meeting check out our Upcoming Meetings page.
As you know, 2020 was a year of challenges, our chapter held early meetings in person, then ended up cancelling several due to COVID-19, until we found our ground with the help of the Westbank Libraries by holding our meetings via ZOOM! Below you will find a summary of our meetings for 2020. Many of the ZOOM meetings were captured on video, so if you missed attending you can now watch them online.
---
December 13, 2020
Holiday ZOOM Party!
We had a wonderful time at the holiday party, as always! Members joined in on Zoom, providing their own treats and spiked coffee! A little unsure how a zoom holiday party would work, it turned out great. We could see everyone close up along with their names, which was nice! Select members volunteered to read from their works and we had an "honor system" trivia game!
---
November 15, 2020 (3rd Sunday)
The Fine Points of Murder

Our original speaker, Anji Maddox of She Spies Private Eyes was unable to join us, but she'll join us in 2021! In the meantime, our very own Dave Ciambrone stepped up to give a fantastic presentation in his Murder 101 Series. Dave, as you may know, has worn MANY hats in his lifetime (Dave's a scientist, newspaper columnist, a professor of engineering, a business and environmental consultant–you get the idea) He is the author of the Virginia Davies Quilt Mysteries and his newest, Mysterious Threads, has just been released! Thanks, Dave for stepping in!
In this presentation, Dave Ciambrone talked about what really happens when you kill someone. Showing the results of death using various methods. He also shared various diagrams and photographs in his presentation. We hope to have a copy of his presentation available soon. He also answered questions, such as, 'What would be your choice of murder weapon?'!
~~~~~
October 11, 2020
Bill Woodburn – "Beyond Good & Bad Guys: Using Real Life Motivations in your Writing"
Our motivations are a map of what we care about, how we show up, and often include the ingredients for our eventual success or failure. Join us as we explore what motivates people to engage the world, take risks, be cruel or kind, and keep going in the face of danger and how to apply those motivations to your characters.
Bill Woodburn, MEd, LPC-S, LMFT-S has been a counselor and workshop presenter in Austin for over 30 years. He works everyday with motivation and change. At night, he writes historical murder mysteries. You can learn more about Bill's practice at billwoodburnlpc.com.
~~~~~
September 13, 2020
Tex Thompson – "Juice Box Hero: Squeezing Plot from Character"
Tex's got ten hot tips to juice up a story whether you are still outlining or already deep in revision. They say there are only six plots. Maybe seven. But there are a million characters – and a great one can make an author's career. If you have an AMAZING character (or ten), but are struggling to sustain their story lines – or if your intricate, masterfully-crafted plot feels a bit flat on personality – have no fear. Fire up your computer and hop onto Zoom and discover how to distill a story that readers will remember from characters they'll never forget. Bring your enthusiasm and all your burning questions!
~~~~~
August 9, 2020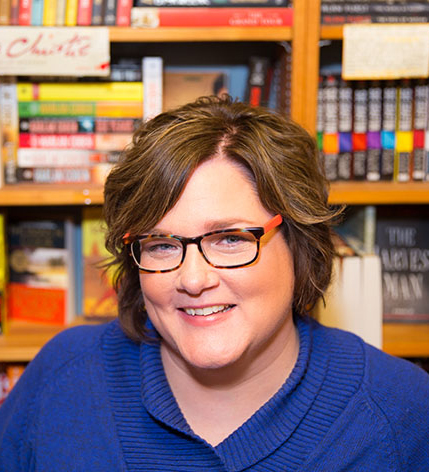 A Chat with Lori Rader-Day, President of National of Sisters in Crime and award-winning mystery author!
Author Lori Rader-Day will speak about her new book, The Lucky One , and answer questions about getting published.
~~~~~
July 12, 2020
How to Submit Short Stories to Magazines, Anthologies, and Contests
With N. M. Cedeño
Author N. M Cedeño will present the latest on submitting short stories!
If you have an issue with the link above, you can visit the library calendar for information.
~~~~~
June 14, 2020

K. P. Gresham – THE HERO'S JOURNEY & HOW TO PUT IT ON THE PAGE
(Or Carl Jung Meets Dashiell Hammett)
Author K.P. Gresham will present the hero's journey in terms of mystery writing. We will be looking at the structure of The Maltese Falcon.
~~~~~
CANCELLED DUE TO COVID-19
May 17, 2020
(Special Date – 3rd Sunday instead of 2nd Sunday of the month due to Mother's Day)
Forensic locksmithing – tex thompson

Tex is back again with "Forensic Locksmithing." In April we'll get the criminal side of how to break a lock. In May we get the perspective of the investigators who have to analyze the evidence left behind by the lock-smith criminals.
~~~~~
CANCELLED DUE TO COVID-19
April 19, 2020
(Special Date – 3rd Sunday instead of 2nd Sunday of the month due to Easter)
Locksmithing for writers – Tex Thompson

Tex Thompson "Locksmithing for Writers" – Essential keys (and picks, rakes, files, etc.) for lock-outs, break-ins and plot twists galore! Limber up your fingers! Tex is a 'rural fantasy' author, egregiously enthusiastic speaker and author of Children of the Drought, an internationally-published epic fantasy Western series, as well as an instructor for Writing Workshops Dallas.
~~~~~
March 8, 2020
ART OF WRITING A THRILLER – WALT GRAGG

Walt Gragg, author of The Red Line–which was named the 14th Annual American Book Fest Best Book Award Winner–and was a 2018 International Thriller Writer's Best First Novel Finalist, will speak to us about the Art of Writing the Thriller. He will also sign books at the end of our meeting.
~~~~~
February 9, 2020
When a body talks – DR. DANNY WESCOTT


Dr. Danny Wescott, Director of Texas State University's Forensic Anthropology Center. He will discuss his research on using forensic anthropological methods to reconstruct biological profiles, trauma patterns and other types of evidence that can be learned from studying a crime victim's remains. Bring your notebooks and questions!!
~~~~~
January 12, 2020
Funeral home's role in police investigations -TIFFANY AGUILAR


Tiffany Cooper-Aguilar, licensed Funeral Director and Embalmer spoke to our group about how a victim's remains are handled during a homicide investigation including legal issues regarding custody of the body, and more!
Tiffany Cooper-Aguilar has worked in the funeral profession since 2008. She is a proud member of the Texas Funeral Directors Association and remains an advocate for the funeral profession.
---