Sisters in Crime Heart of Texas Chapter meets monthly to support the work of women crime fiction writers. Readers and writers, male and female–all are welcome.
What's in Your Toolbox?
2020
Laura Bush Community Library
9411 Bee Cave Road
Austin, Texas 78733
2:00 – 3:30 p.m.
FREE AND OPEN TO THE PUBLIC
Due to Covid-19, all meetings are currently being held virtually via Zoom
---
October 11, 2020
Via Zoom at 2 PM
Bill Woodburn – "Beyond Good & Bad Guys: Using Real Life Motivations in your Writing"
One way to get stuck in a story is to have too shallow a motivation for your characters. They've sailed through some everyday actions, but when faced with a real struggle, they get stuck — and you get stuck as a writer. Characters facing desperate, dangerous, or difficult situations need powerful motivations. Everyday reasons don't force us to keep going when the going gets hard. Luckily, there are no simple humans. Everyone has plenty of reasons — known and unconscious — for what we do. Our motivations are a map of what we care about, how we show up, and often include the ingredients for our eventual success or failure. Join us as we explore what motivates people to engage the world, take risks, be cruel or kind, and keep going in the face of danger.
Bill Woodburn, MEd, LPC-S, LMFT-S has been a counselor and workshop presenter in Austin for over 30 years. He works everyday with motivation and change. At night, he writes historical murder mysteries. You can learn more about Bill's practice at billwoodburnlpc.com.
Join us by visiting the LIBRARY CALENDAR and clicking on the meeting link!
---
---
November 8, 2020
Via ZOOM at 2 PM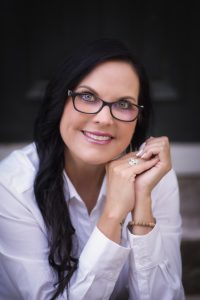 Anji Maddox – She Spies Private Eye, Inc
Spend an afternoon learning about what it is like to be a female private eye, as Anji Maddox, founder of She Spies Private Eye, Inc shares stories from her 18 years as a private investigator.
 Anji's criminal justice degree, her experience writing pre-sentencing investigative reports for adult probation cases, her years as a Juvenile Probation Officer, and her experience as a background investigator for the Austin Police Department all led Anji to uncover her love for investigating. While working at the ADP, she realized she wanted to become a private investigator. Not letting the risks dissuade her, Anji set out on her own, apprenticing with a well-known private investigation agency before founding She Spies Private Eye, Inc in 2003.  According to Anji, "being a good private investigator requires more than just experience and skills. It also requires a true passion for investigation, a personal interest in each client's case and a fierce tenacity."
Zoom meeting link coming soon!
---
December 13, 2020
Holiday ZOOM Party!
---
---
---
Sisters in Crime is an international organization of women and men whose mission is to promote the professional development and advancement of women crime writers to achieve equality in the industry. Speakers include published mystery authors and technical experts who help writers craft better mysteries and readers enjoy what they read. Meetings are free and open to all. 
Check out our blog/newsletter, HOTSHOTS!
---
---
---